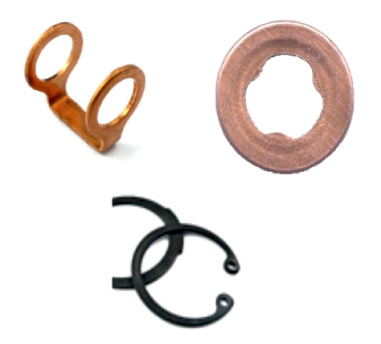 SPECIAL PARTS
Looking for special parts? Then your search ends at Neelkmal, we already have more than 50 types of special parts, which include, A Form, B Form, C Form, D Form, Gaskets, KFC Injector nozzle seats, for Oil Refineries, we have ceramic gaskets, sealing rings with diameter ranging from min 1.0 mm to 530mm.
Thickness from 1.0 mm to 530mm

Inside & Outside Chamfered parts
Lock Washers
Corrugated Washers
Double Washers
Serrated Washers
---
E-Clips
E-Clips are a kind of shaft mounted retaining ring, which provide a larger than average surface for retaining and locking the shaft to the mounting machine part.

Dimensions available:

From shaft diameter
3 mm upto 20 mm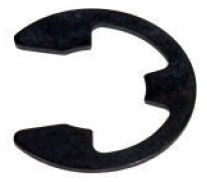 ---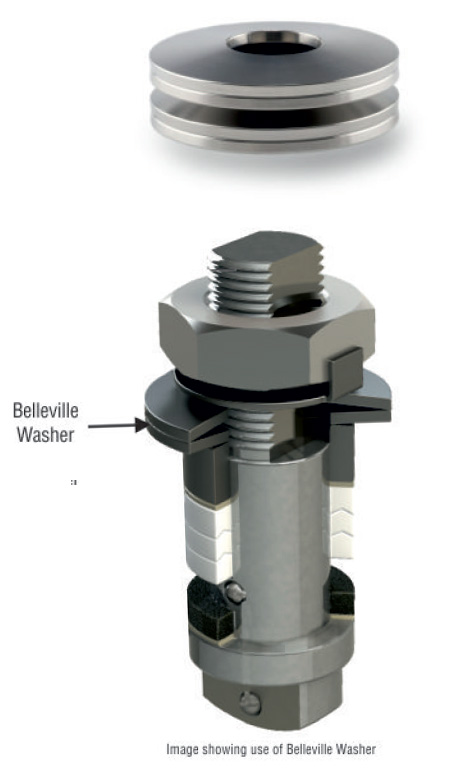 BELLEVILLE WASHER
A Bellevllle Washer, also known as a coned-disc spring, conical spring washer, disc spring, Belleville spring or cupped spring washer, is a conical shell which can be loaded along its axis either statically or dynamically. A Belleville washer is a type of spring shaped like a washer. It is the frusto-conical shape that gives the washer its characteristics of a spring.

Disc springs have a number of advantageous properties compared to other types of springs:
+ Very large loads can be supported with a small installation space.

+ Due to the nearly unlimited number of possible combinations of individual disc springs. the characteristic cun/e and the column length can be further varied within additional limits.

+ High service life underdynamic load itthe spring is properlydimensioned.

+ Provided the permissible stress is not exceeded, no impermissible relaxation occurs.

+ With suitable arrangement, a large damping (high hysteresis) effect may be achieved.

+ Because the springs are of an annular shape, force transmission is absolutely concentric.
---
WEDGE LOCK WASHER
Washerking® Lock, wedge-locking washers utilise tension instead of friction in order to secure bolted joints exposed to severe vibration and dynamic loads.

Over the operational life cycle, WasherKing® Lock washers otter increased operational reliability and lower maintenance costs, while significantly reducing the risks of production stops, accidents and warranty claims.

Washerking® created the wedge-locking technology that secures bolted joints, even when exposed to severe vibration and dynamic loads. It is impossible for our products to loosen unintentionally due to the wedge created underneath the bolt head and nut.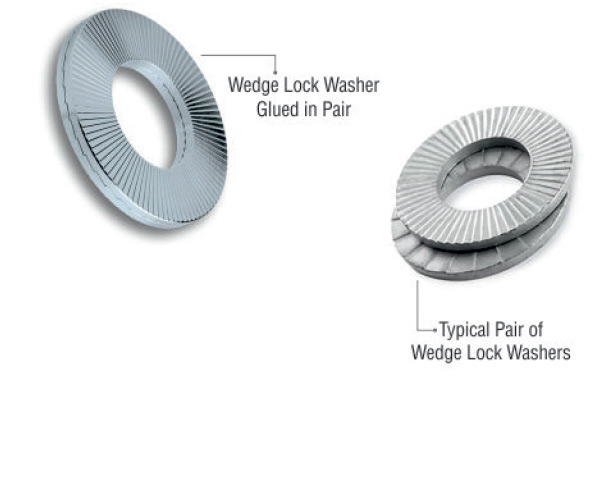 ---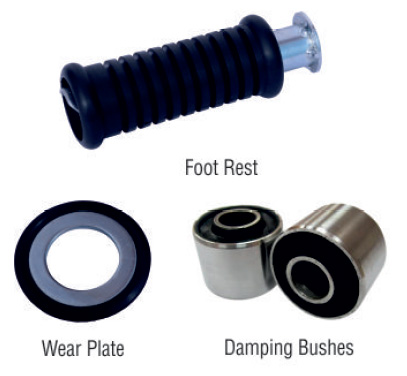 RUBBER METAL BONDED PARTS
We have also established our foot in the field of Rubber Metal Bonded Parts and are offering to the industry parts with edge moulding, example: wear plate assemblies, damping bushes and damping pads.

Also we have developed and are supplying footrestfortwo wheeler industries.
---
ENGINE PARTS
Parts for very critical application i.e, Engine are very delicately crafted at Neelkamal.

We specially take care of all aspects:-
+ Material Selection (Low Carbon/Mid Carbon/ High Carbon}.

+ Correct Heat Treatment Process (Maintaining the exact carbon atmosphere in the furnace, According to the carbon content of the base material. Thereby, ensuring minimum de-carb of the product. Further ensuring the durability of the same).

+ Appropriate Surface Finish. We have double disc grinders installed, through which we ensure the proper RA/RZ value of the part is achieved which ensures the proper funcfioning of the product.

+ It is imperative to say that absolute parallelism and concentricity of parts are maintained, so as your engine has a perfect beat.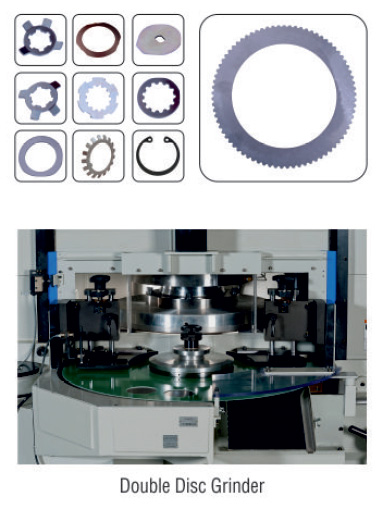 ---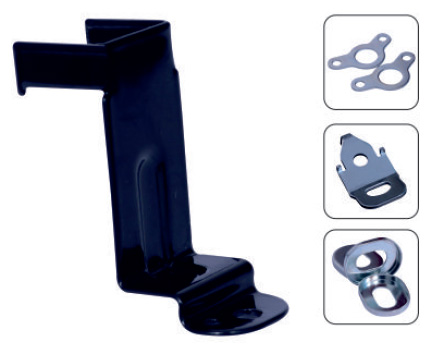 SHEET METAL PARTS
We have the capability and resources to cater to your requirement of sheet metal fixtures and parts of any geometry or designs.

These parts are available in various finishes like, CED + Powder Coating, Zine Plating, Zinc Iron Plating, Zinc Flake Coating, Zinc Galvanized and Nickel Chrome.

Any other be-spoke surface finish can be arranged.

We have been catering to the automotive industry for various chasis and frame related parts, ranging from 0.50 mm to 3.2mm thickness.
---
THRUST WASHER
Thrust washers are used as a bearing surface for rotary applications. They are usually made of steel, bronze, plastic, or other materials with low friction coefficients. Thrust washers, sometimes called rotary thrust washers, are washers designed to prevent movement along the axis of a shaft.